2016 NYC COMICON GALLERY PART 1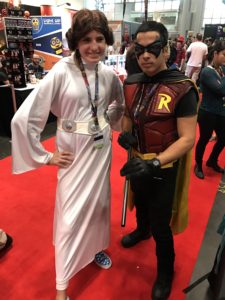 Comicloud correspondent Adriana Chills with Robin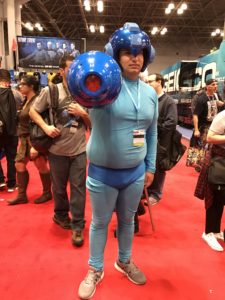 I don't know whats in that gun, but Megamind here seems ready to pulverize the photographer
Poised and ready for action!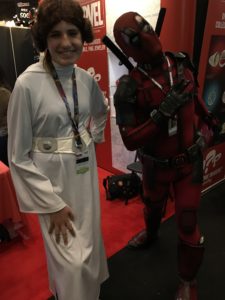 Deadpool instructs Adriana on the finer points of superheroism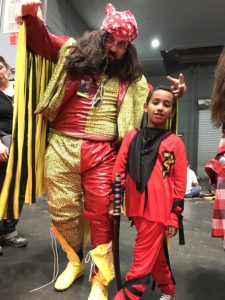 Check out these cool Cats!
Reed Richards thought it would be funny to lift my wallet while talking to me
These elf ears are a hot commodity, even some Vulcan wannabees swung by for a fitting!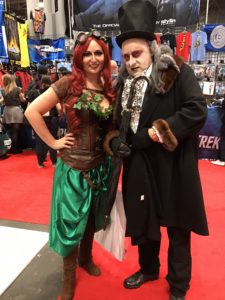 Damn! This guy really looks like Danny DeVito, along with Poison Ivy!
Joker and Harlequin were a super popular look for many an attendee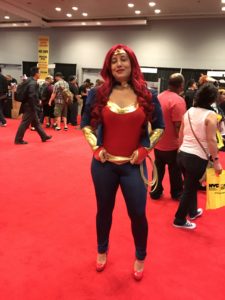 Wonderwoman here had a real golden lasso!  Seriously that thing had to be worth at least $100,000!
This Captain American decided not to hide behind his shield when he saw we were actually friendly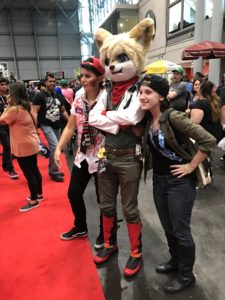 What did the Fox say? Ding ding ding da ding ding….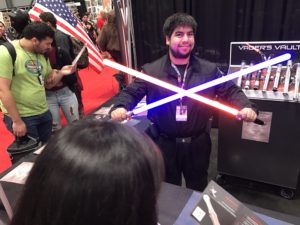 This gentleman displays the proper Anakin Skywalker Scissor technique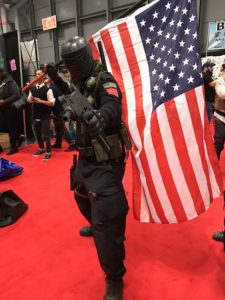 Cool getup…very Ominous!
Someone tell this battle worn Viking he lost a horn please!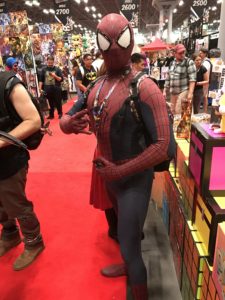 We managed to click this just before Spidey engulfed the camera with webbing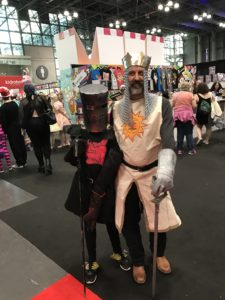 King Arthur and the Black Knight, Monty Python would be extraordinarily proud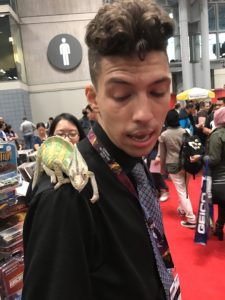 This chameleon was just trying to blend in…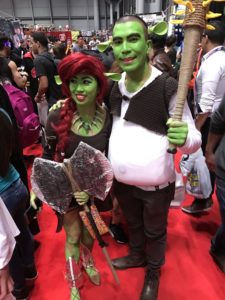 Shrek and Fiona managed to sneak through the crowd without one Con Goer screaming OGRE!!!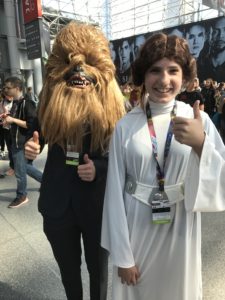 Chewie and Leia give this COMICON the Thumbs UP!
-Photos by thecomicloud.com staff